Onboard systems
Intelligent Circuit Protection
Informatie

The Mors Smitt 'Intelligent circuit protection system' controls and monitors all AC and DC circuit breakers remotely and is capable of providing a complete status of all MCB's via a display or through the Train Management System.
Example configuration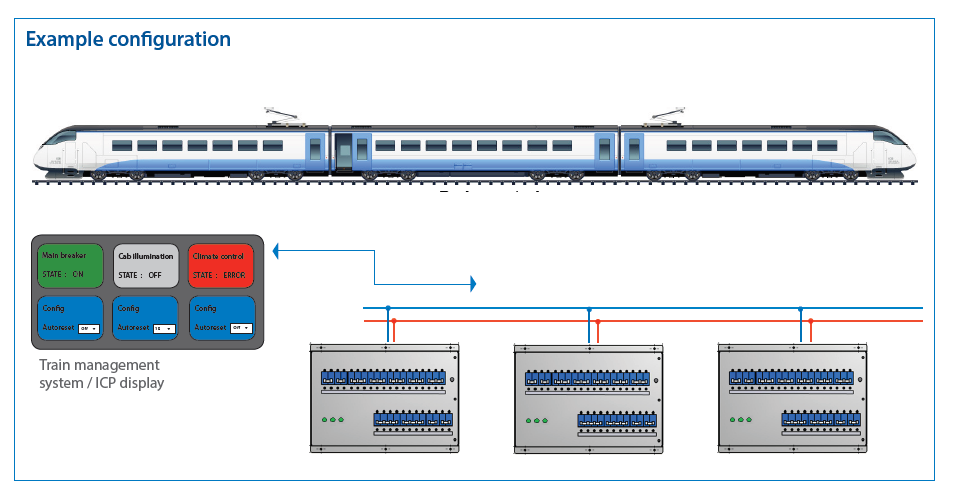 The number of driverless railway vehicles is growing at a fast pace and the industry is challenged to deliver solutions for remotely operated equipment. Additionally, the industry is challenged to provide more 'passenger space ' which further reduces the space available for technical systems. The third challenge is to reduce the weight of cabling in railway vehicles. Mors Smitt addresses these challenges with the Intelligent Circuit Protection.

Features
Railway proven and designed to EN 50126 / 8 / 9 (SIL) standards

Networked circuit protection solution for driverless vehicles

Integrated circuit protection for inaccessible breaker panels

Integrated into TCMS or stand alone

Reduces cabling

Programmable auto reset function

Engineered to fit limited space